THE ARTIST'S APPROACH IS MARKED BY SOFT GESTURES AND FADED PAINT STROKES, IMBUING THE WORKS WITH A SENSE OF DELICACY AND SUBTLETY THAT CONTRASTS WITH THE TYPICAL BOLDNESS OF GRAFFITI.
FIND AVAILABLE ARTWORK: HERE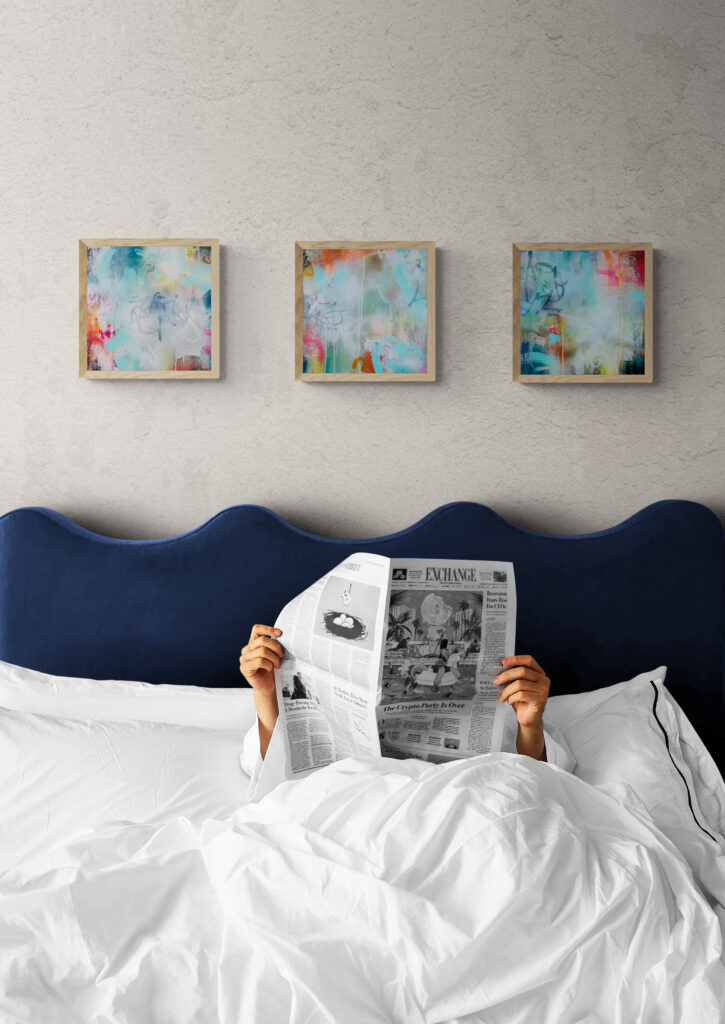 ONE OF THE MOST STRIKING FEATURES OF THE DAY DREAM SERIES IS THE JOYFUL COLOR PALETTE EMPLOYED BY REVENAUGH, INFUSING EACH PIECE WITH A DREAMY, PLAYFUL QUALITY THAT TRANSPORTS VIEWERS TO A WORLD OF IMAGINATION. THESE WORKS HAVE A SENSE OF WEIGHTLESSNESS, AS IF THE ARTWORK ITSELF WERE FLOATING THROUGH THE VIEWER'S MIND.
FIND AVAILABLE ARTWORK: HERE
THE LAYERS OF ATMOSPHERIC DEPTH IN THE DAY DREAM SERIES CREATE A SENSE OF DIMENSION AND COMPLEXITY THAT INVITES VIEWERS TO EXPLORE EACH PIECE ON A DEEPER LEVEL. IN THESE ARTWORKS, STREET ART IS NOT ONLY RE-IMAGINED BUT REBORN, TAKING ON A CONTEMPORARY AND URBAN AESTHETIC THAT OFFERS A FRESH PERSPECTIVE ON THIS DYNAMIC AND EXPRESSIVE ART FORM.
FIND AVAILABLE ARTWORK: HERE