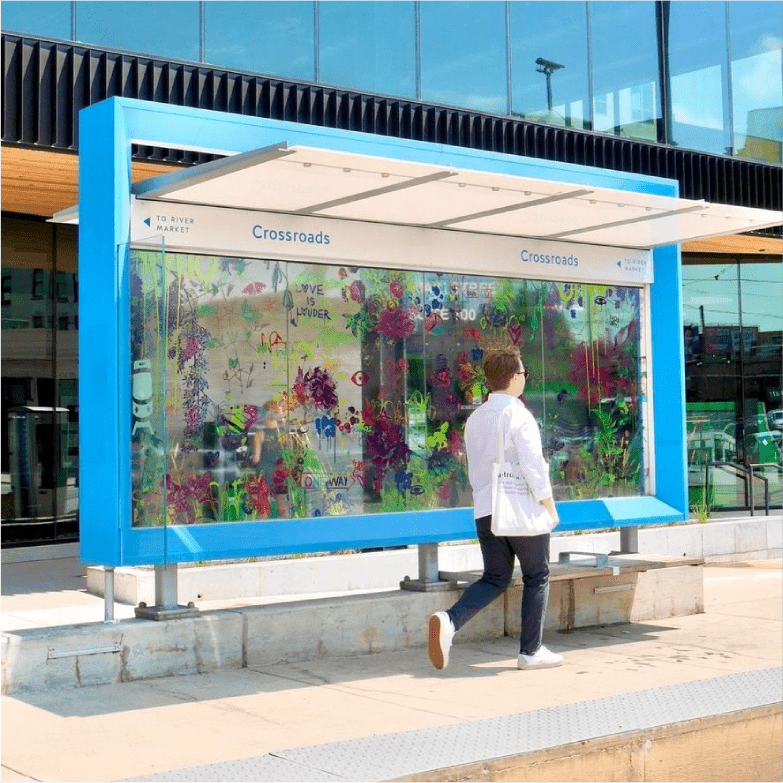 ART IN THE LOOP/RESILIENT
The Art In the Loop Foundation's mission is to contribute to the visual identity,
enrichment and revitalization of
Downtown Kansas City.
Yearly, hundreds of artists apply to have their work featured along the Streetcar stops throughout the downtown corridor.
I was honored to have my large-scale Graffiti Botanical "Love & Bee Loved" selected for the Streetcar shelter at 19th & Main in the Crossroads Arts District.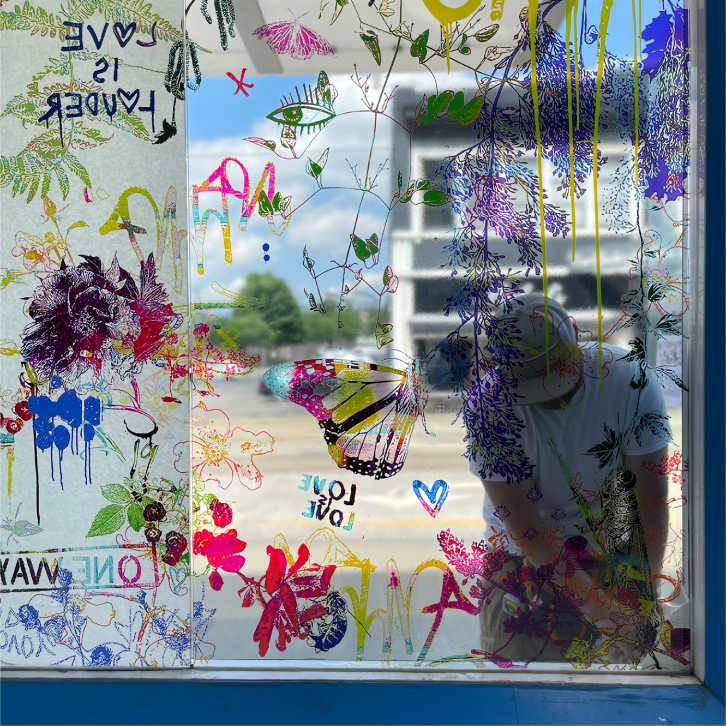 So grateful that my art inspired girl scouts to be creative in their own way. Loved seeing people engaging with my work in ways I could not even imagine. Excited that I was part of a cultural experience that continues further the role of contemporary art in the urban core.